---------------------------------------
Matthews Park Tennis Courts, Minneapolis, MN. Weather permitting, every Saturday is a gathering of like-minded pals who love to play doubles. One day this summer (2013), pal Bruce and I got creamed 6-0 and I played like crap, so I lofted the racket Frisbee-style over the fence. It was a harmless twirling throw, but it got stuck in the branches of a nearby tree. That's rare; and Cool! See below:
Ted Racket Up A Tree
Matthews Park; Mpls., MN 2013
Hans Climbing Tree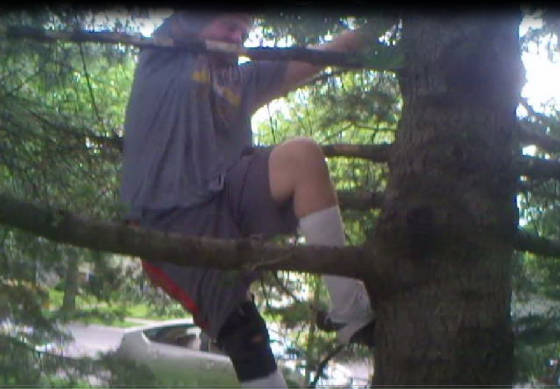 To Fetch Ted's Racket
Hans Shook The Branch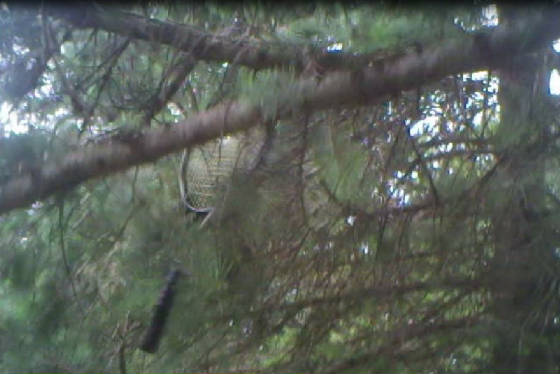 Down It Comes
Safe And Sound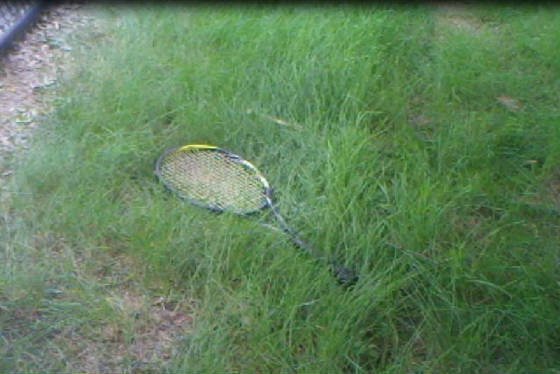 On The Ground
------------------------
Yes, I've been known to throw my racket; but almost always in a civilized fashion: not the smash-it-so-it-breaks, but more so in a Frisbee fashion: swirling horizontally so when it lands it just skids.
Yes, I also have a tiny instruction taped on the inside of the frame that says "No racket throwing", but I sometimes forget.
Of note below, are two occasions in the same 2010 summer, where I managed to accidentally hook my racket throw into a rung on the fencing. Also rare, that's why I took the photos.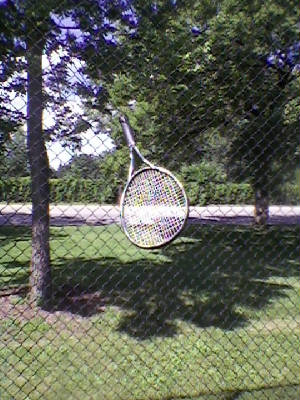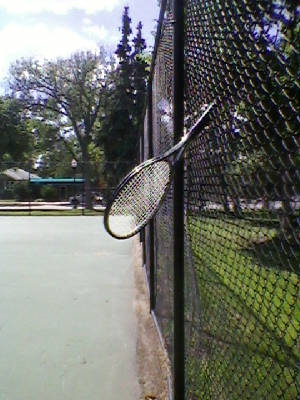 -------------------
And most notably:
Twice this summer, I hit a return with so much backspin and close to the net that it bounced back over to my side from its own momentum--the Over-And-Back Drop Shot--and I won the point that way. Twice! I had only done it twice in my life before.
Update Saturday 11/02/13:
I just did another one today! That's 3 in one summer. Does this qualify for the Guinness Book of Records? I wonder how many pros have done that.
------------------------
-------------------
Matthews Park 2013 Seating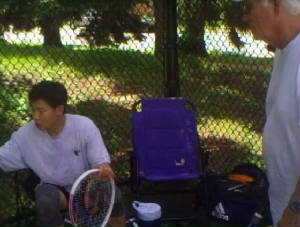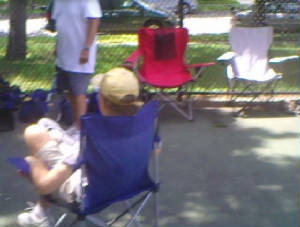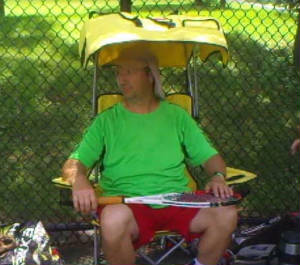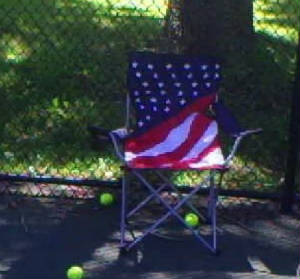 The Best Tennis Chair Ever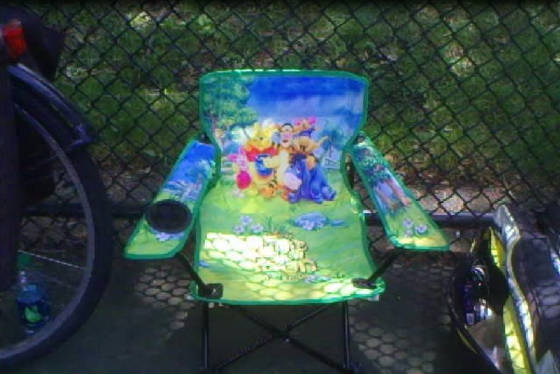 My Winnie The Pooh - fits in my bag
------------------------------------
-----------------
Monica Seles:
My Hero
Monica Seles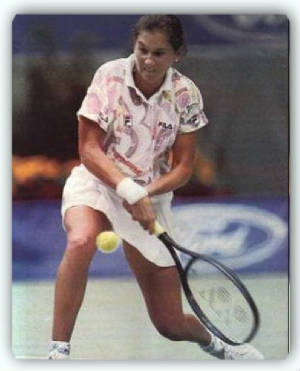 1993
Click on the link below for a "dazzling display of power tennis" twixt left-handed Monica Seles and Jennifer Capriati in 2002. This one point shows how Monica's two-handers on both sides could be devastating--solid hitting (and double-grunting) on every shot (amazing), except the last one.
And that's because Jennifer with all of her scrambling was hitting solid returns on every shot too (equally as amazing), except the last one. And Monica could tell that she didn't need to kill her last one, just hit one more ball cross-court.
Jennifer was #1 in the world at this time and eventually won that match. But before Monica finally retired (after recovering from the awful stabbing nightmare), she beat every #1 ranked female tennis player at least once, including Serena Williams.
Monica-Jennifer_Miami 2002_avi
-----------------------------------------------
Matthews Park, July 5, 2011. My 65th birthday, thus the party hat. Serving is mainly a mystery to me, but these timeline shots look pretty good. I wish they felt as good. Keep working on it...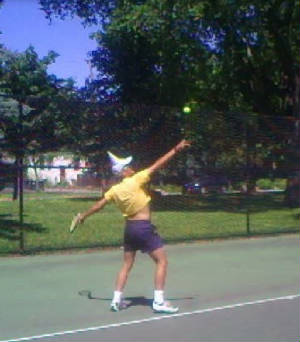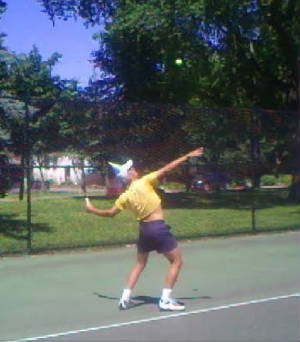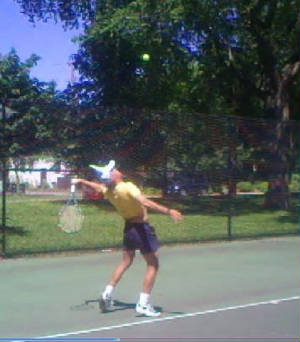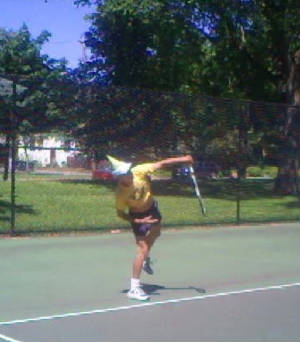 --More later--