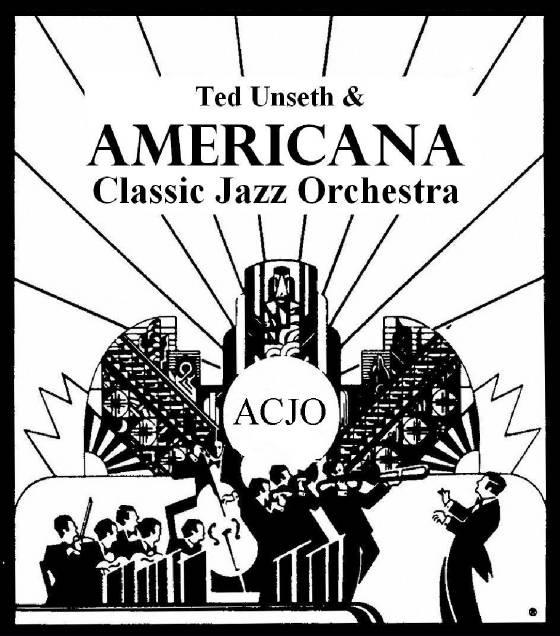 Ted Unseth, Director of the Americana Classic Jazz Orchestra (ACJO), established sole ownership/directorship of the Wolverines Classic Jazz Orchestra (WCJO) in 1973. The ACJO is the true extension of the original WCJO (only the name has been changed). The claim by the Wolverines Big Band that they have been presenting 17-piece big band performances since 1973 is patently false.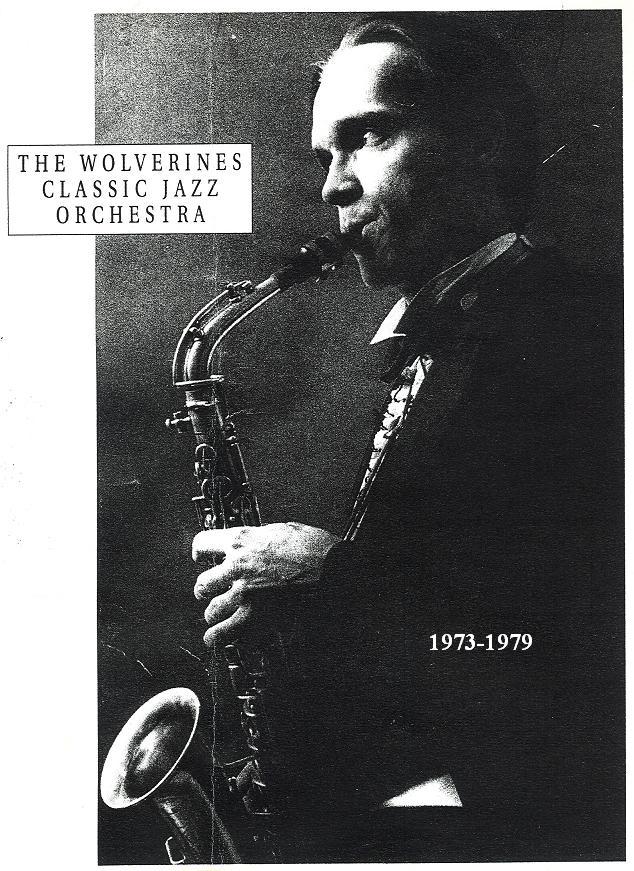 The Video below is the earliest film footage of the CJO. Note-for-note transcriptions of classic Americana/American Jazz Orchestra redcordings was the philosophy then; and is today under the title ACJO. Unique arrangements found nowhere else in the world.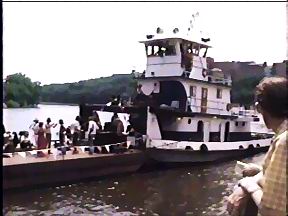 July 4, 1975.
The cities of Minneapolis and St. Paul, MN collaborate to sponsor the original Wolverines Classic Jazz Orchestra (WCJO; now titled the Americana Classic Jazz Orchestra, ACJO) on a Mississippi River boat barge trip surprising Independence Day beach celebrants with rousing Classic Jazz Orchestra performance.
The Video was shot by an amateur (who focused more on a particular audience female than the band), so it's been edited = snippets.
WCJO_Miss River Barge_070475_AVI
Mark Bryn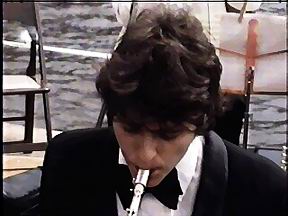 Joan Gudmestad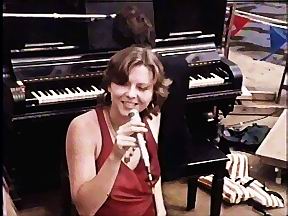 Charles Geve III
Steve Sandberg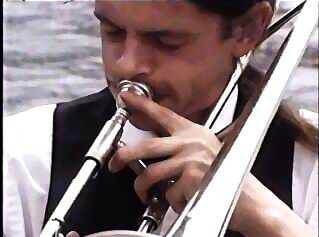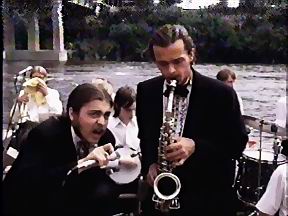 11/16/12
The photo above:
Joe Demko (left) and Ted Unseth (right) are alive and well in the Twin Cities. We collaborated on our first gig together in 37 years at Minnehaha Falls Park in Minneapolis, August of 2010 = Joe is singing better than ever! .