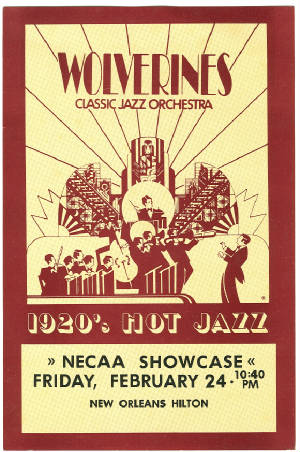 1979
1979
Gigs are diminishing; players are moving on. We make a last stab at generating gigs:
We went to New Orleans and auditioned the national college booking showcase event.
Manager David Rodgers set up a booth and got 150 "interested" fill-out forms.
Only a few weeks after we got home, David was badly injured in a head-on car crash (an uninsured, drunk driver was at fault); and he could no longer continue representing the band.
We lost a great manager and all business momentum.
We did have one important local gig:
"Swan Song"
Prom Ballroom; St. Paul, MN
October 17, 1979
I don't have recordings from the event, but Leigh Kamman of Minnesota Public Radio was on-location. Check out the link below for Leigh's wrap-up comments: