An Interesting Personal Note Regarding A Couple Of My Body Parts
Why don't these middle fingers match?
Left Hand Middle Finger = Teenage 'Softball' Injury
[Ed. note: New Softballs are hard as a rock and hurt like hell if you're not wearing a glove.]
Home Sweet Home
My Rocker
With practice, as much fun as a Swing
Waiting For Leonard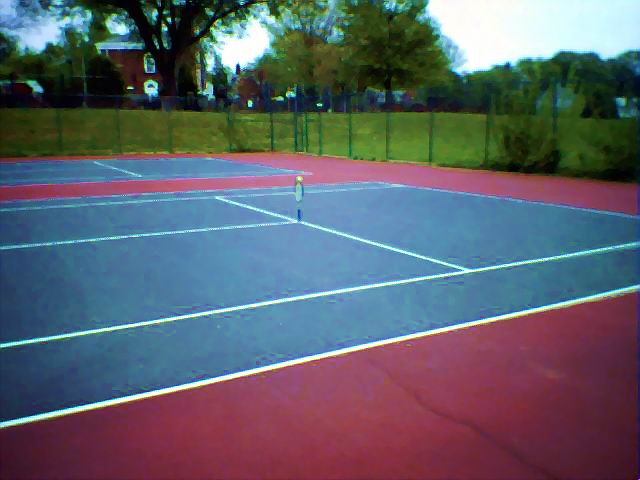 My favorite Homemade Tennis Trick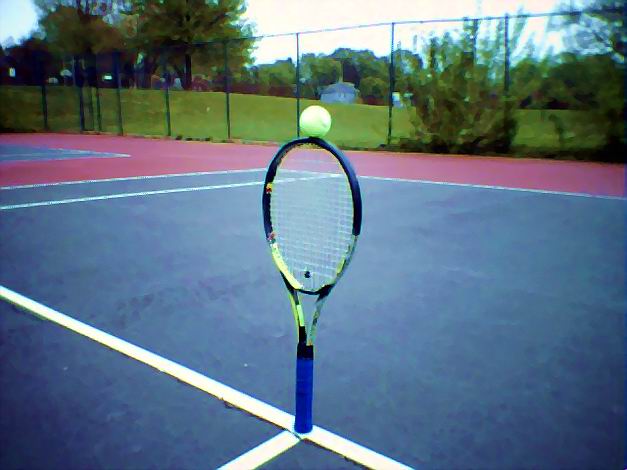 while waiting for my parnter in Clash of the Titans
A Lovely Little Alley
A Lovely Little Alley I discovered the other day.
It took 6 years to find it--and it's 1/2 a block away.
When I Was Seventeen
One of millions of 17-year Cicadas
found in the DC metro area this Spring.
Officer: "So?"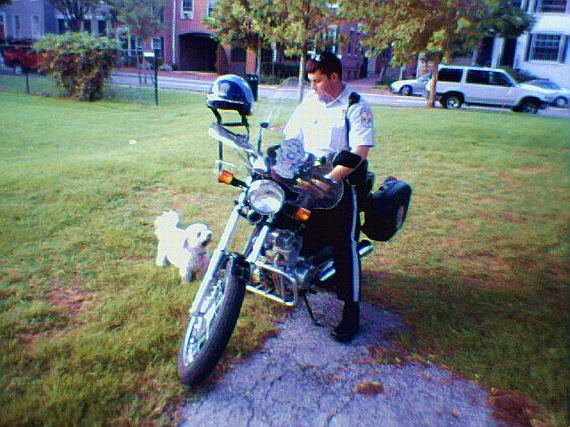 Dog: "Like I was saying--I left my ID at home. Trust me, I'm cute"
Sandhill Cranes at the Maxwell Farm
September 3 - 6, 2004
The Maxwell Farm, Northern Illinois
The Occasion: Nephew Chris and wife Rie's Second Wedding.
The Phenomenon: A pair of Sandhill Cranes are regular visitors to Gram Maxwell's backyard and perimeter.
The Experiment: Ted's learning how to capture single frames of the video he shot with his Handycam (whose power cord he finally found after searching three years for it--no comment, please). It's tricky business and so far Ted has concluded that his Video Capture card (a necessary piece of hardware for this task) is probably too Cheap and he'll need to upgrade. For now, here are four shots of a lone Sandhill Crane.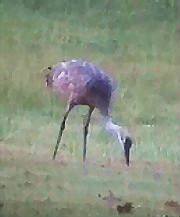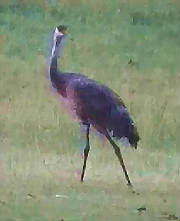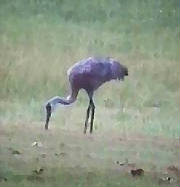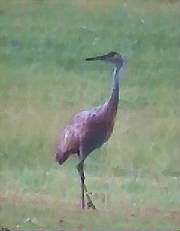 ==============================================
==============================================
11/13/06
Welcome Back To Minnesota!
From my new residence in South Mineapolis:
I spent 16 years in basement apartments in Washington, DC. The last place was a sub-sub-basement with very little daylight/sunlight, ever. I didn't mind then--it was completely private (no neighbors on either side or below) and I could work undisturbed, so what if I can't see anything without an electric light on, day or night...
Well, I now reside on the second floor of a house owned by friend Doug here in Minneaoplis. It's really an Attic, but Doug did a complete remodeling of it (white walls, wood floors)--a great job.
The first thing I noticed, however, is all of the Vaulted Ceiling areas--I've been bumping my skull just about everywhere! I've put up Stickies galore saying "Watch Your Head!", but I've gpt fresh bumps, still. This is going to take some getting used to.